M1.Mobile e.Deposit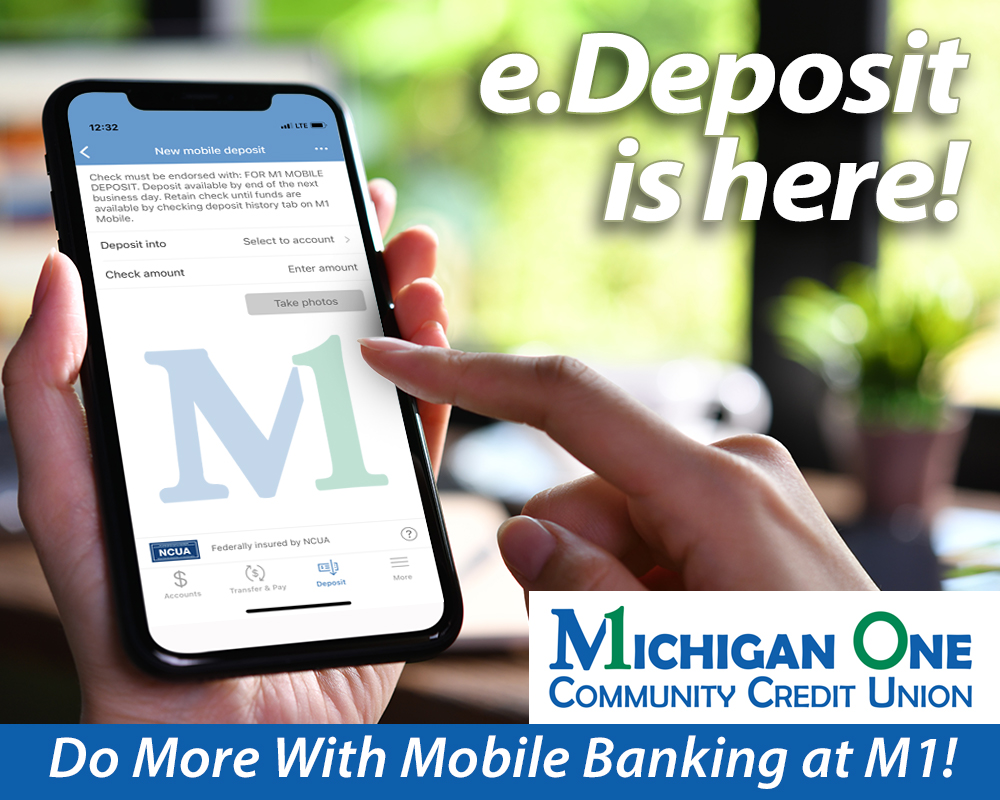 e.Deposit is a self-service tool designed to make it easy and convenient to deposit checks anywhere, anytime, from your camera-enabled smartphone into your deposit account. To get started, download the M1.Mobile App today from the iTunes or Google Play store.
How to Deposit a Check
Endorse your check

On the back of your check, sign the check and write "For M1 mobile deposit"

Log into M1.Mobile and select Deposit

Select the account you want the check deposited into
Input the amount of the check

SNAP!

Take a photo of the front of your check (all edges must be visible).
Take a photo of the back of your endorsed check (all edges must be visible).

Review the information on your screen. If all is correct, click "Deposit check".

You will receive confirmation that the deposit was submitted.

Temporarily store the original check until you have confirmed that the transaction has successfully been deposited
---
Daily Limits
One check is one deposit
Maximum of $2,500 per item
Total maximum of $5,000 per day
Availability
Deposits will not be immediately available after a mobile deposit. Depending on time of day, and day of the week, the check may be available the same business day. You will not see your deposit on the weekends or holidays; these will be credited the following business day.
Deposit Cut-off Time for immediate deposit: 2:30 pm
Any check deposited after 2:30 pm will be credited the following business day.
The deposit will show up as an ACH deposit.
Michigan One Community Credit Union reserves the right to reject all items that are irregular or not as specified in the full Agreement.We reserve the right to place a hold on any check that is deposited per our standard Hold Guidelines. You will be contacted within 1 business day if a hold is placed on your account for any check deposited through the mobile app.
Go to main navigation