e.Deposit FAQ's
How does e.Deposit work?
e.Deposit requires a smartphone with a camera and is accessed through our M1.Mobile app. To make a deposit, select "Deposit" from the menu, key in the amount of the deposit, endorse the check with your name and "For M1 Mobile Deposit", and take a photo of the front and back of the check. That's it! Within seconds of submitting the transaction, you'll receive a confirmation.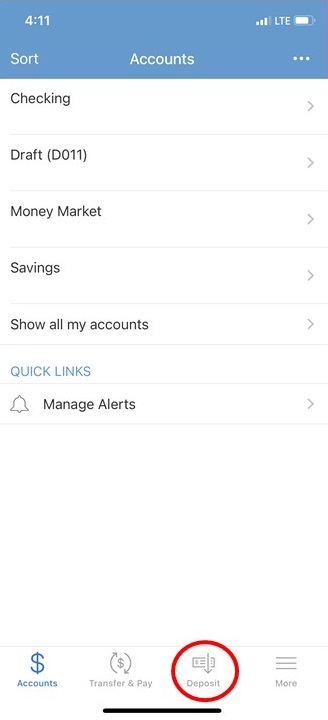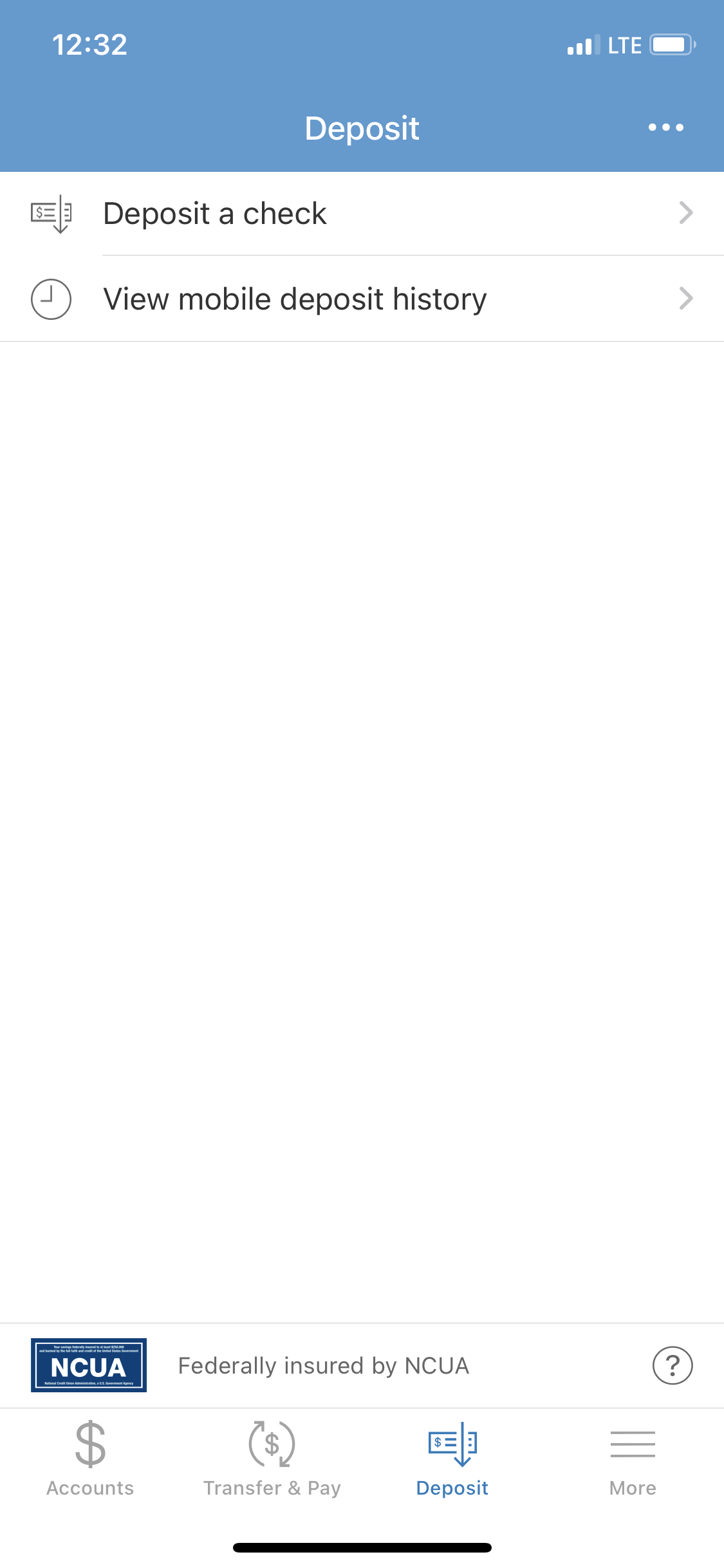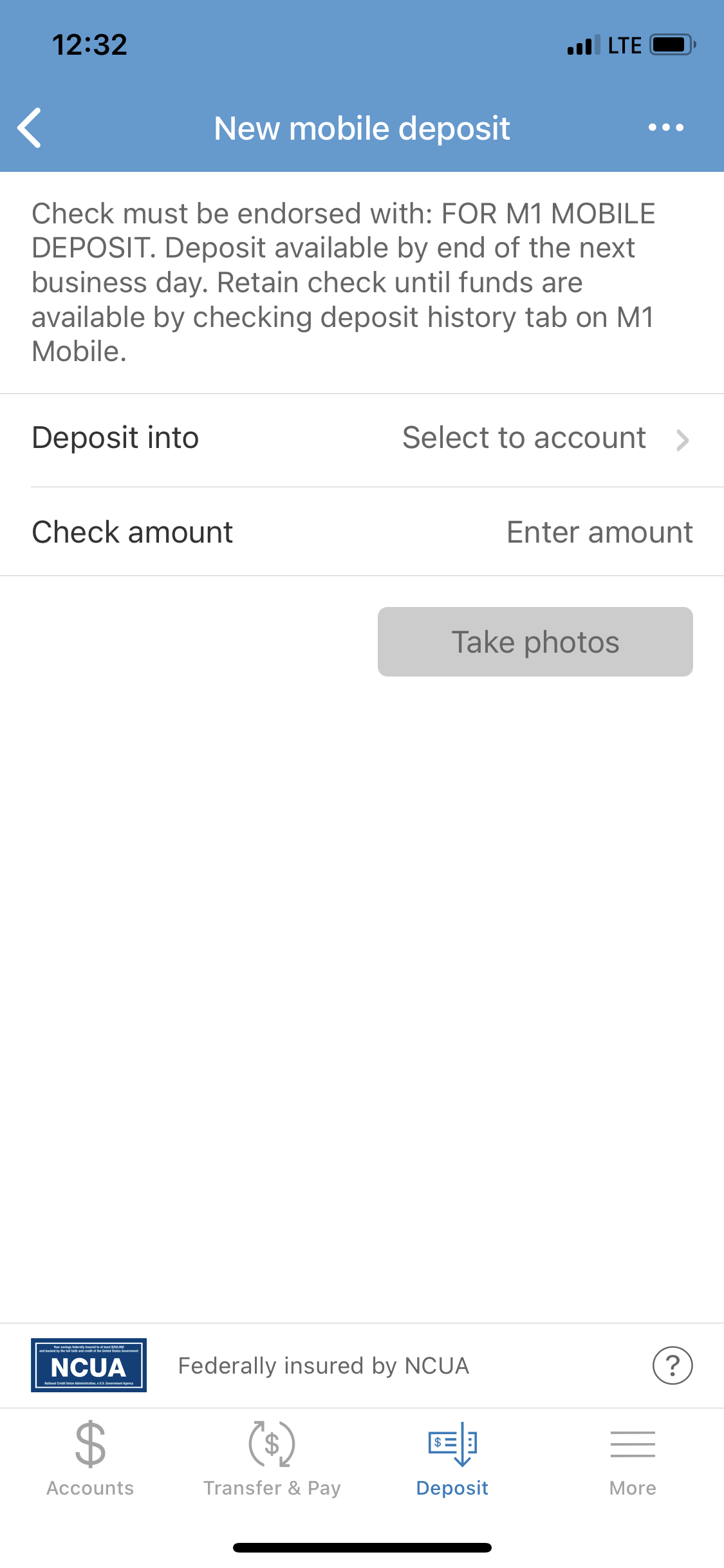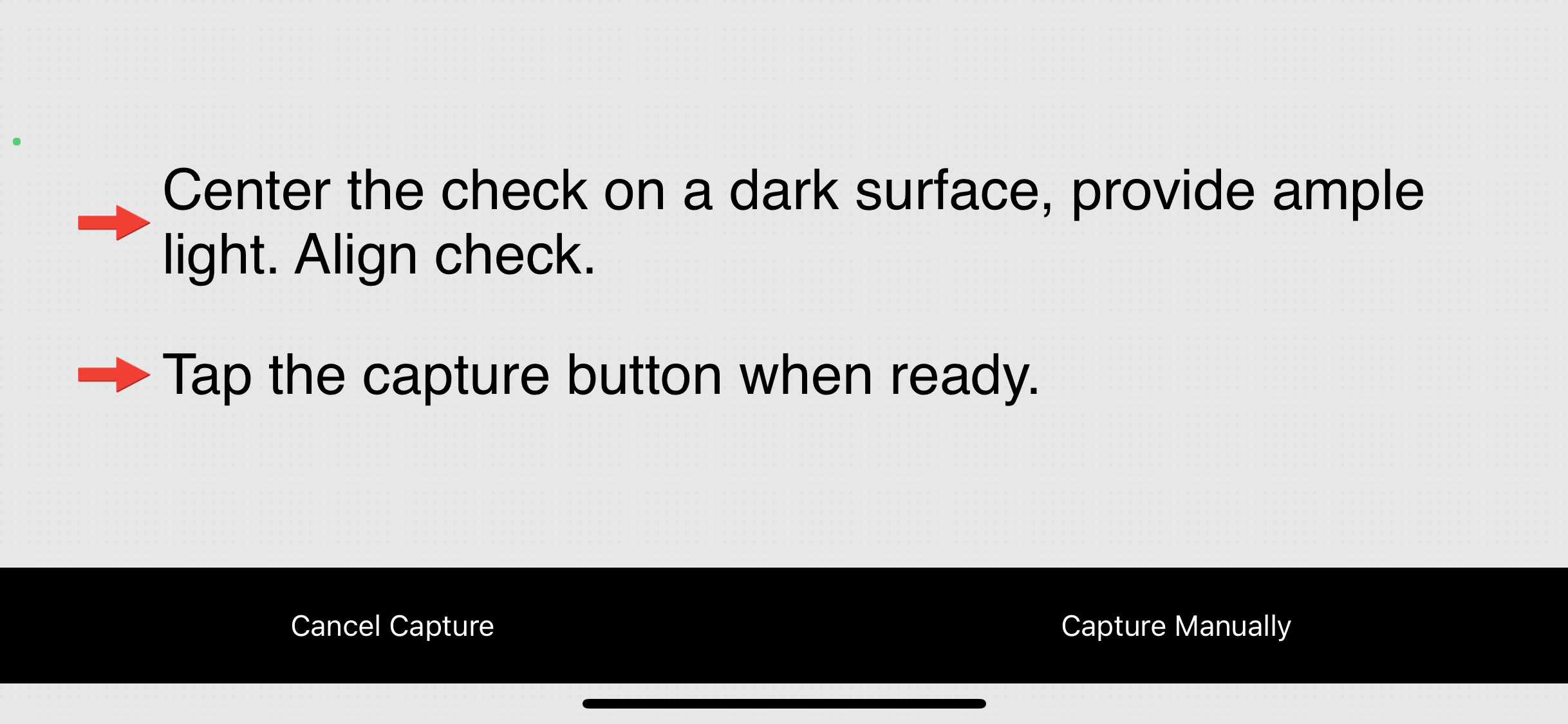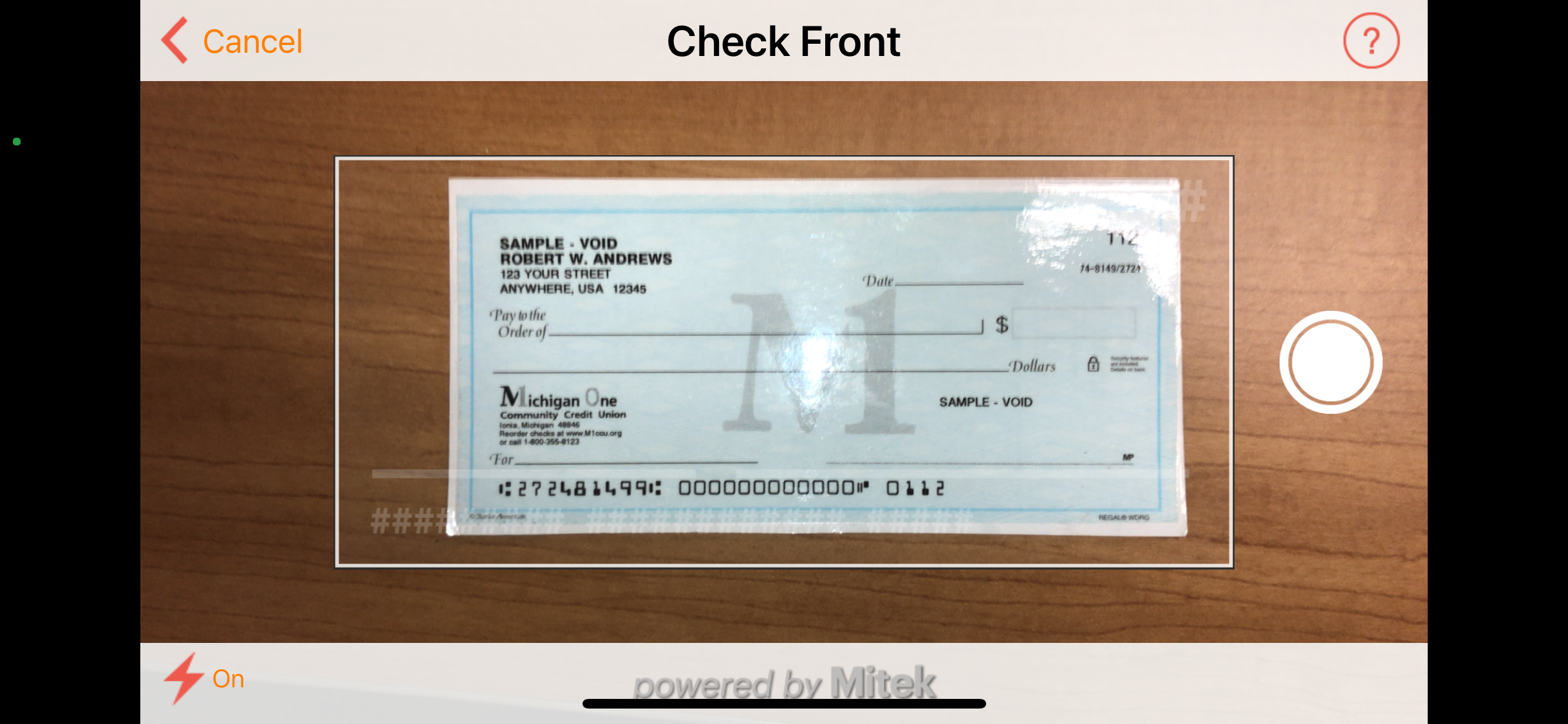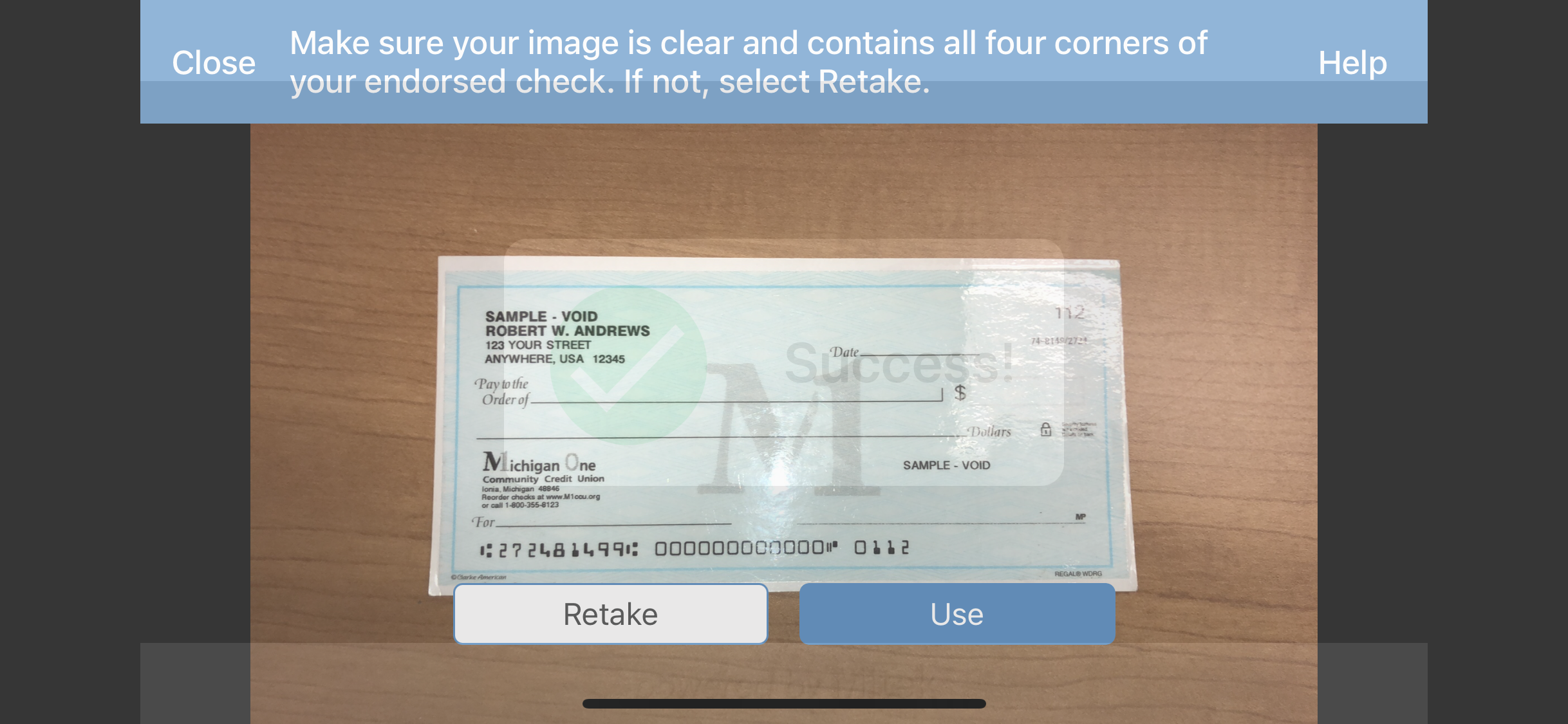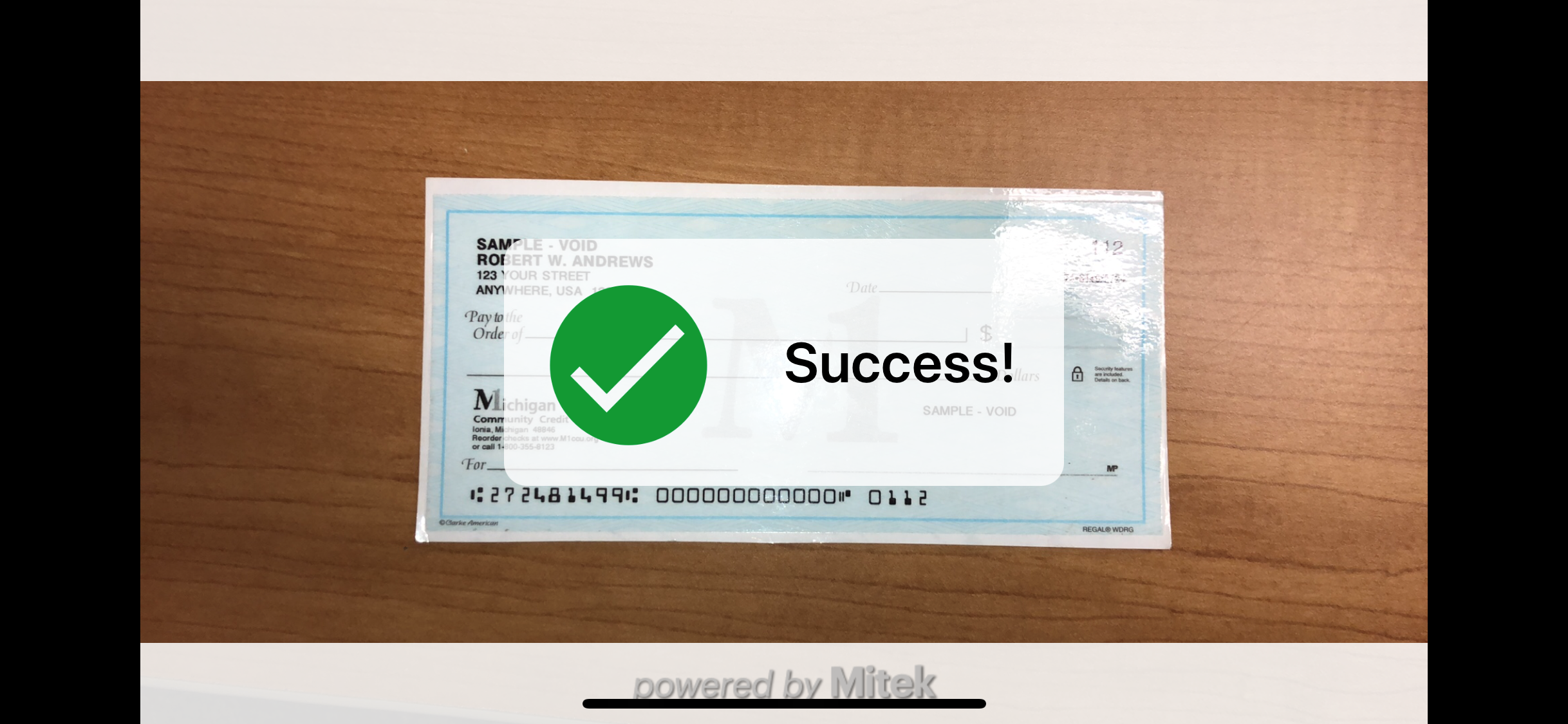 What types of checks can be processed through e.Deposit?
Personal and business U.S. checks can be processed through M1.Mobile e.Deposit. Checks from Canada and other foreign countries, savings bonds and poor image quality checks must be deposited at the credit union.
How secure is M1.Mobile e.Deposit?
e.Deposit is very secure. It features multiple layers of security, giving your account and check data the highest level of safety available.
When can mobile deposits be issued to M1?
You can transmit mobile deposits to the credit union 24-hours a day, 7-days a week including weekends and holidays, with the exception of our routine maintenance downtime.
When will deposits be posted into my account?
Accepted deposits will be available by the end of the business day if submitted before 2:30 p.m. Any check submitted after 2:30 p.m. will be credited to your acount the next business day.
What should I do with the original paper checks after deposits are made?
Make a note on the check that it was deposited via mobile. Keep the check until the funds are credited to your account (this could take a couple of days), then shred the check. An image of the deposited check remains available on your phone for 45 days.
How do I prevent checks from being scanned and deposited twice?
The software has built-in duplicate detection tools that usually detect items already deposited. If the software detects potential duplicate checks, an alert prompts you to make a decision about the items in question.
How do I know the image quality is acceptable?
The software has an Image Quality Assessment (IQA) tool that automatically identifies problems with the check image. If a problem is detected, you'll be asked to retake the photo.
Advantages of M1.Mobile e.Deposit
It's convenient. Save time and money by eliminating special trips to the credit union.
It's easy. Enter the amount of the check deposit. Take a photo of the front and back. Review and submit.
It's secure. M1.Mobile uses several layers of security to protect your account and check data.
It's open 24/7. Day or night, you can check balances, transfer funds and make deposits.
Go to main navigation